How established companies can create successful innovation ecosystems
Winner of the 2019 Golden Axiom Business Book Award
and the 2018 Management Book Of The Year Award.
A key reading for leaders that outlines how to effectively innovate for the future and boost growth, while running the core business
– Alexander Osterwalder, co-author of Business Model Generation
The Corporate Startup is a practical guide for established companies that aspire to develop and sustain their innovation capabilities.
The world around us is changing rapidly. There is now more pressure on established companies to innovate. The challenge most companies face is how to develop new products for new markets, while managing their core business at the same time. The principles and practices outlined in this book provide companies with a blueprint of how to manage innovation while they execute on their core business. The Corporate Startup provides frameworks, visualizations, templates, tools and methods that can be easily applied to develop new products and business models.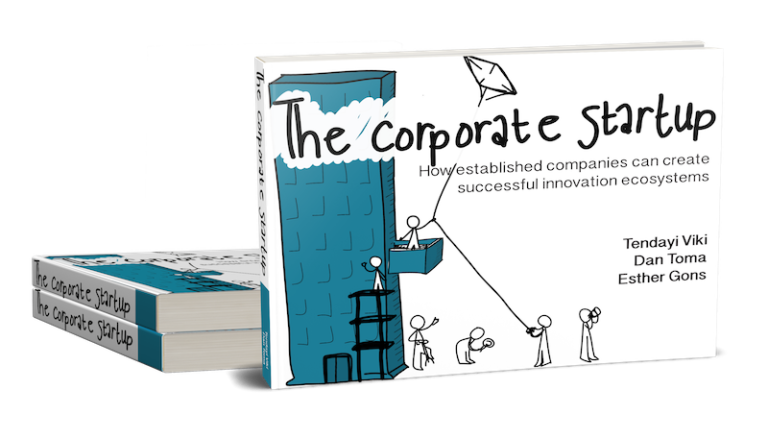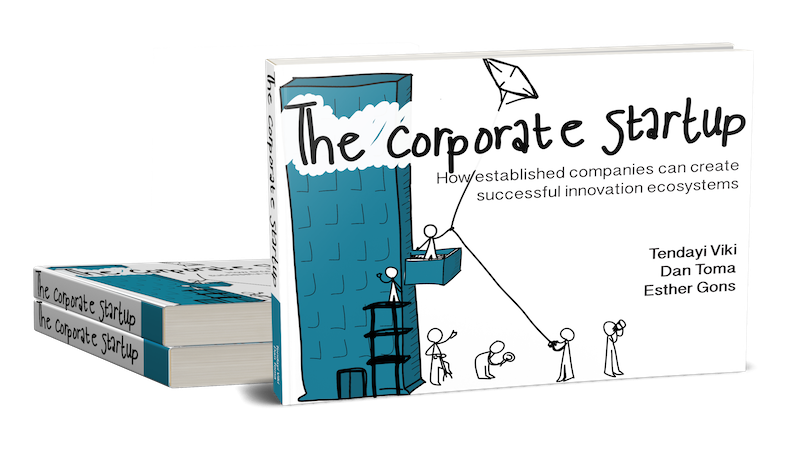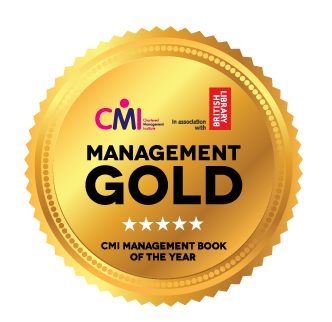 Winner of the Management Book Of The Year Award
for Innovation and Entrepreneurship.
The latest book by Dan Toma and Esther Gons.
Innovation accounting is a practical guide for companies to help them measure and track innovation. When a company is committed to growing through innovation-not just exploiting the existing business models-standard accounting documents offer insufficient and oftentimes irrelevant data.
Learn more about the book here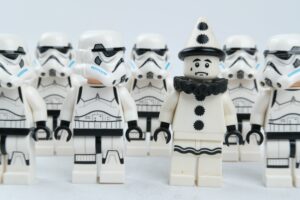 Following a career in innovation might sound really exciting. At least in theory, you will have to tap into your creative self, you will get the chance to play with the latest technology, understand the latest trends and overall have a feeling of being ahead of the curve. But in reality, in most companies, following a career in innovation might be the worst choice one can make.
Read More »

"Big companies need to innovate or die. The question is how. Companies need a playbook; a process by which they can start the process of transforming their organizations into innovation engines. The Corporate Startup is that playbook. It provides a proven methodology — applying Lean Startup principles and more — for building a culture of innovation."
— Ben Yoskovitz, Co-Author of Lean Analytics and Founding Partner at Highline BETA.
"In this wonderful book, we have found frameworks and methods that are extremely relevant and helpful in our efforts to structure our open innovation. We are beginning to use Corporate Startup tools and methods to better qualify investment decisions, as well as secure continued board-level understanding and buy-in to the strategy."
— Ole Madsen, Senior Vice President at Spar Nord Bank.
"In a world full of innovation hype and clichés, The Corporate Startup manages to provide useful answers and solutions to a complex question — how can corporations innovate faster and better? The book delivers a clear roadmap for creating a strategy, governance structures and implementing an innovation practice. This makes it an absolute must-read for all corporate strategists and innovators and has become "the way we think and talk" about corporate innovation in Copenhagen Fintech"
— Thomas Krogh Jensen, CEO at Copenhagen Fintech.
"Nothing's harder than creating innovation, and the most valuable creations are exactly those which shrivel under typical corporate management. The authors' approach is to focus on creating an ecosystem that allows innovation to flourish on its own; addressing health of the soil rather than micro-managing the plants. If you want to avoid some of the common traps and give your internal entrepreneurship the best shot, this book will help."
— Rob Fitzpatrick, Author of The Mom Test.
Work directly with the authors of The Corporate Startup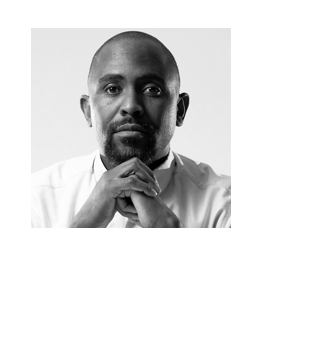 Dr. Tendayi Viki is the founder and principal consultant at Benneli Jacobs, a strategy and innovation consultancy firm that helps companies develop internal ecosystems so they can innovate like startups. He holds a PhD in Psychology and an MBA. He has worked as a consultant for several companies including Pearson, Standard Bank, The British Museum, The World Bank, General Electric and Whirlpool. He is also a Contributor at Forbes Magazine. Dr Viki co-designed and helped implement Pearson's Product Lifecycle which is an innovation framework that won Best Innovation Program 2015 at the Corporate Entrepreneur Awards in New York.
Coming from an entrepreneurial background – having been involved with Hi-Tech & Internet start-ups across the world and being a entrepreneurship community leader in Europe – Dan Toma has a clear understanding of the challenges involved in building sustainable businesses from the ground up. In the years following his graduation from a top MBA program, he started focusing more on enterprise innovation management, specifically on how disruptive new ventures can be build in a corporate setting.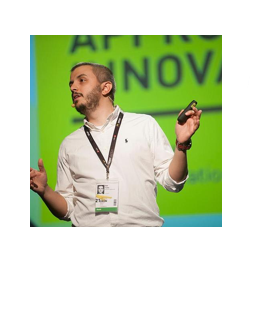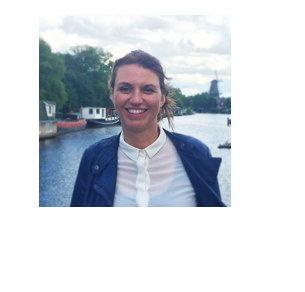 Esther Gons is the founder and CEO of GroundControl. GroundControl is innovation software to create, manage and measure your innovation ecosystem. The platform focuses heavily on innovation accounting and helps corporate startup teams with the development of new business models. GroundControl works with clients such as Schiphol Group, DHL and ABN Amro.
Esther is author of The Corporate Startup and The NEXT Canvas and is an international speaker on topics of corporate innovation, innovation accounting, entrepreneurship, and startups. She has been an entrepreneur for over 20 years and mentored over several hundred startups so far, e.g. as investor at NEXT Startup Ventures, lead mentor in the Rockstart Accelerator programmes, and Lean Startup Machine weekends.